Pinal County Treasurer
The county treasurer is an elected public official responsible for collecting taxes and maintaining financial records for a county. This official organizes the regular collection of property taxes from county residents and special taxes from businesses.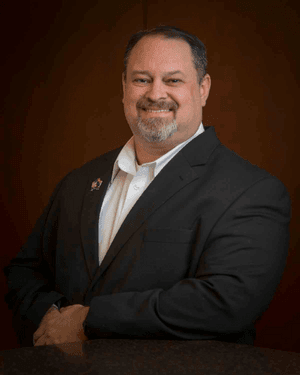 Michael P. McCord
Pinal County Treasurer
Michael P. McCord was elected to the position of Treasurer in 2016. He serves as the 27th Treasurer of Pinal County. He is originally from Pennsylvania, during his time there he worked as a Paramedic and Director of Operations for an ambulance service in Millcreek Township, Pennsylvania. Mr. McCord graduated from the University of Edinboro and received his B.A. in American Government and Public Administration.

In 2006 Mr. McCord relocated to Arizona with his wife Jacquelyn. He worked as a school teacher at a Charter School in Apache Junction where he taught Middle School Math and American Government. During this time he earned his Master's degree in Business Administration and was promoted to Executive Director for the Charter school.

Mr. McCord is a member of several community organizations and resides in San Tan Valley with his wife and daughters.
Mailing Address:
P.O. Box 729
Florence, AZ 85132
Email:
treasurer@pinal.gov
michael.mccord@pinal.gov
Call:
Phone: 888-431-1311
Fax: 520-866-6450